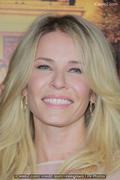 Jennifer Aniston has chosen her bridesmaids but one thing is Courteney Cox is not in her list. Her bridesmaids are Chelsea Handle, Emily Blunt and Chelse.
A source told Heat magazine, "Now Jen is with Justin, things with Courteney are different."
"Jen wants to include some of her new pals and, though she will attend the wedding, she thinks that Courteney may have too much on her plate. Jen thinks that Chelsea is brilliant. She's the only friend who publicly defended her over Angelina Jolie getting together with her ex Brad Pitt in 2005, so there's fierce loyalty there."
Source